FIREFOX LOCAL FILE RESTRICTIONS
Firefox does not permit locally stored files to be viewed. Use Preview to view your projects in progress.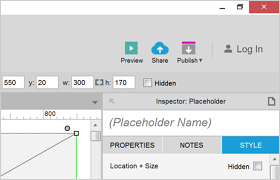 Alternatively, you can choose a different web browser, upload your RP file to Axure Cloud or publish the local files to a web server.
We're Here to Help
Need help or have any questions? Drop us a line at support@axure.com.